Ardbeg Ten
(10)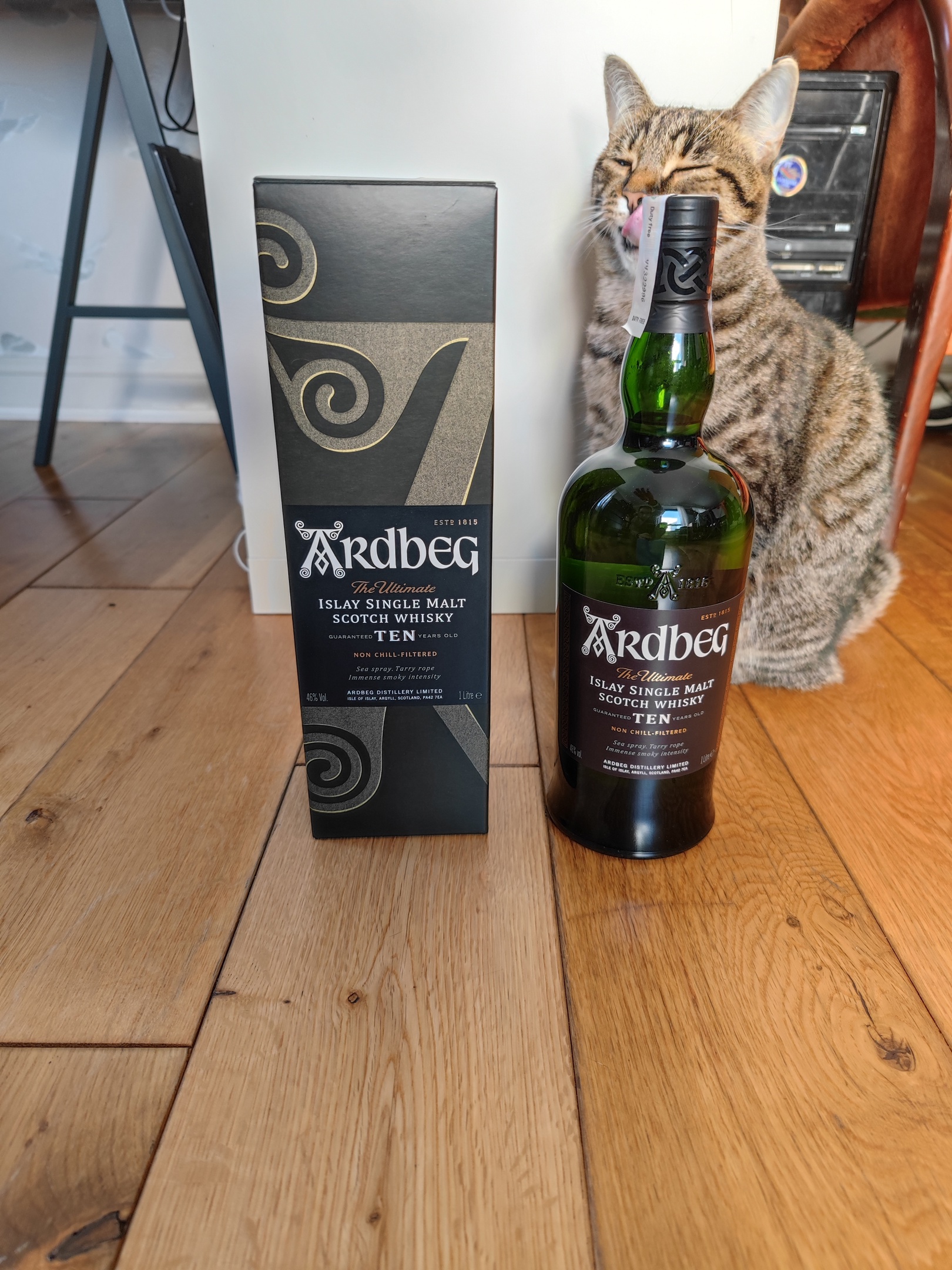 The southernmost of the Inner Hebridean Scottish Isles, the island of Islay (pronounced EYE-lah) is only 240 square miles and home to just over 3,000 inhabitants. Still, the island is one of just five distilling regions in Scotland whose identity is protected by law.

Ardbeg Distillery, which is situated on the southern coast of Islay, was founded in 1815 by the MacDougall family. By 1886, nearly one-third of the population of Islay worked at the distillery and today, it stands as a testament to Scottish heritage and tradition.

Ardbeg Single Malt Scotch Whisky is made from malted barley, which is peated to approximately 50 phenol parts per million (in contrast, Leviathan II Whiskey is peated to 110 phenol ppm, while Octomore 5.1 is peated to 169 phenol ppm). Once the peated barley arrives at the distillery, it is milled and mashed with water sourced from Loch Uigeadail, which is situated approximately 3 miles away from the distillery. Then, the mashed barley is fermented in washbacks made of Oregon pine. While wooden washbacks are more expensive and difficult to maintain as compared to stainless steel washbacks, they absorb a portion of the heat generated during the fermentation process and thus, create a lighter and more rich whisky. In addition, the wooden washbacks contribute estery, carbolic compounds to the whisky.