Cardhu
(15)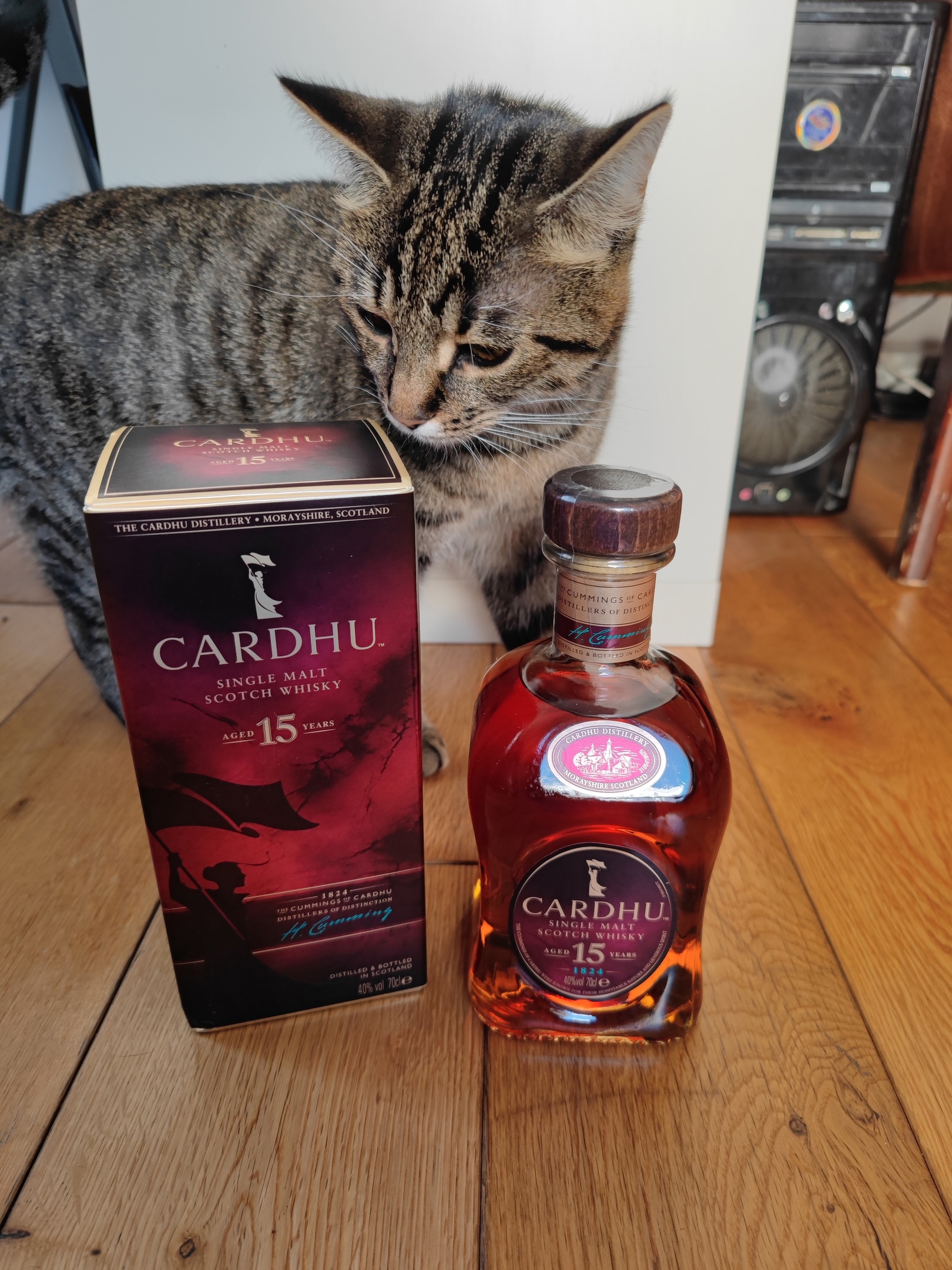 Cardhu 15 YO is light and fresh on the nose. There are intense fresh fruit notes, highlighting green apples, and also some grain and malt aromas. Light nuts notes, mostly almond, are followed by sweet caramel and vanilla. A bit of ginger and nutmeg.

On the palate, it has a light body. Cardhu 15 starts with a burst of sweet honeyed vanilla and caramel. There's also some brown sugar. Lately, it evolves to some fruit notes: green apple and a touch of candied orange peel. There are some cereal notes, with intense malt and butter cookies notes. Then there is a spicy touch: ginger, nutmeg, and a touch of cinnamon. Towards the end, a bit of dark chocolate. The finish is not long, and a bit dry, leaving a malt note in the background.

Cardhu is known to be a simple whisky, but in their 15 year old expression you can see a bit more complexity in the malt. The extra aging provides something different from its 12 year old sibling (and the uninteresting Gold Reserve) to show that the distillery can produce whisky with character. It is discreet and at the same time essential. One of those whiskies to have at home because it works perfectly for a quiet evening or for having visitors.