Caol Ila
(12)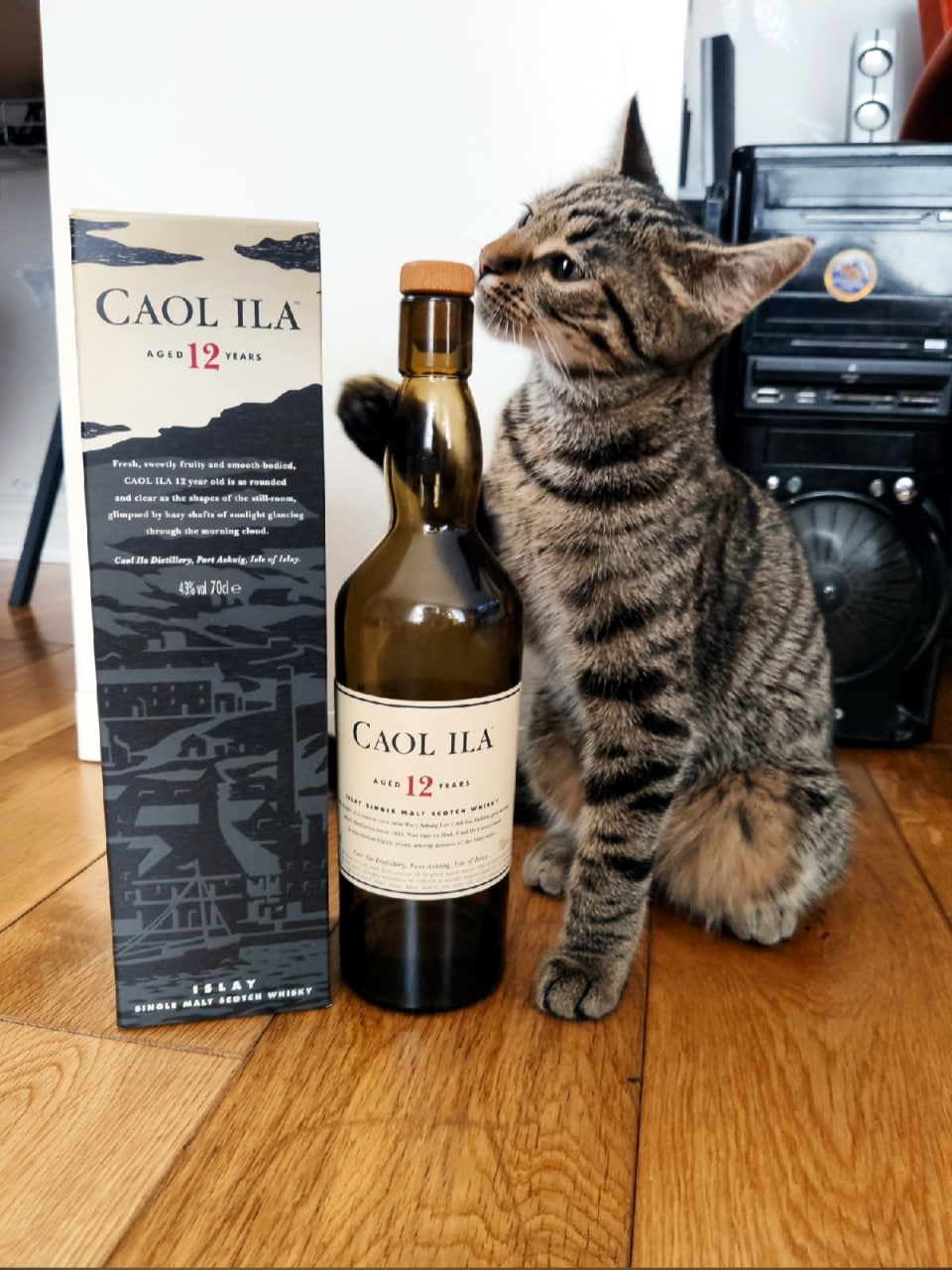 Once the barley has been malted and fermented, it is distilled through Caol Ila's copper-pot stills. "The stills were designed to replicate the original stills installed in the 19th century," says Billy Stitchell, the distillery manager. Stitchell began working at the distillery in 1974, and is the fourth generation of his family to be employed at the distillery — his father, both grandfathers and one great-grandfather all worked at Caol Ila. Unlike other distilleries on Islay (particularly Lagavulin), Caol Ila distills the wash in copper-pot stills that are less full in order to maximize copper contact. As a result, the whisky is less peaty and smoky than traditional Islay whiskies.

Each year, Caol Ila distills a small run of completely unpeated whisky, and in 2014 Caol Ila released a 15 year old unpeated whisky as part of Diageo's Special Edition Series. The whisky was distilled in 1998 and aged for 15 years in first-fill, ex-bourbon casks before being bottled at a robust 120.78 proof. The absence of peat gives the whisky a subtle aroma of toasted coconut, rum raisin ice cream, white chocolate and freshly baked bread, which leads to a malty palate filled with cereal, marshmallows and almonds. The finish is light and floral, with eucalyptus notes mingling with faint smoke and fruit cake.

Caol Ila 15 Year Old Unpeated Single Malt Scotch Whisky is limited to just 10,668 bottles, and received a perfect five stars from Difford's Guide.

Pick one up today!